Sydney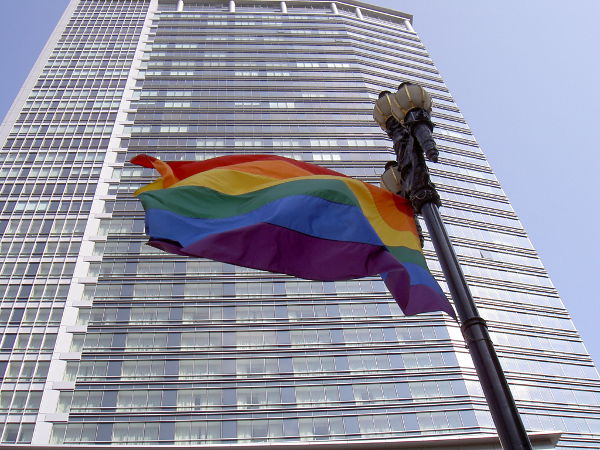 Sydney has been one of the top gay destinations for a very long time due to the city's open-minded world-view, and respect and tolerance to diversity, and of course, the many landmarks that attract visitors of all ages, interests and sexual orientations from all over the world. It's always a good time to visit the largest and the most cosmopolitan city in Australia but it's worth planning the trip to Sydney during the time of the Mardi Gras that is held annually either in late February or early March.
Sydney Gay Scene Among the World's Best
It isn't just the many gay bars, clubs and venues that make Sydney's gay scene one of the world's best. It is also Sydney's unique charm and above all, its open-minded people. The Oxford Street is the centre of gay life in the unofficial capital of Australi, with many stores including www.sextoysaustralia.net.au/ and it's here where you can find the majority of the most popular gay venues. But due to the "out of the ghetto" trend in the recent years, gay scene has become less centred to a specific neighbourhood. The Oxford Street is definitely worth visiting, especially during the night but there are great gay venues in other parts of the city as well such as the Surry Hills and Paddington for instance.
As mentioned above, it is always a good time to visit Sydney but the city is especially exciting during the Mardi Gras, one of the largest and according to some, the largest and the best gay parade and festival in the world. Held each year in early March (sometimes in late February), the Mardi Gras is much more than just the classic gay parade followed by an after party. It is at least two weeks long festival with plenty of arts, live music, theatre and performing arts, and much, much more.
One of the Most Beautiful Cities in the World with Plenty to See and Do
Sydney may not have as long and rich history as European metropolises but its visitors can enjoy a wealth of attractions, both natural and man-made, all year round. In addition to the world-famous Opera House and Harbour Bridge, the city is also very proud of miles of beautiful sandy beaches, world-class art and culture scene, gourmet dining opportunities, endless shopping, …
Getting Around Sydney
The easiest and the most convenient way to get around Sydney is to use taxi services which, however, can be quite expensive. If you would like to save a pound or two, you are advised to use public transportation which will get you just about anywhere in the city.
Accommodation
Gay travellers don't have any problems finding accommodation in Sydney as everyone is extremely tolerant and open-minded.