Paris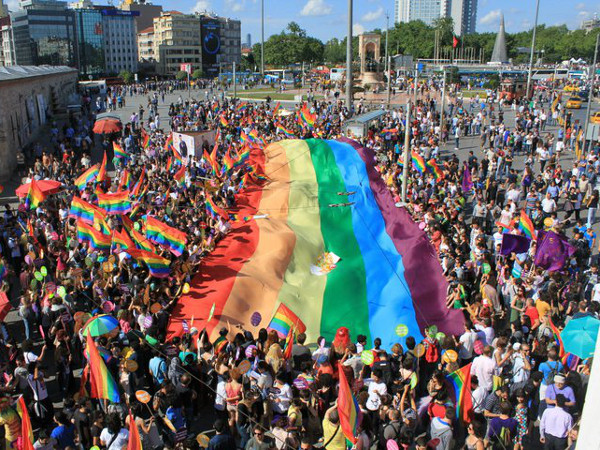 The most romantic city in the world is one of the favourite destinations for gay travellers as well, both singles and couples. In addition to being the capital of France, Paris is also the capital of the French gay community as nearly one half of all gays in France live in Paris.
Romance, Romance, Romance
Considering Paris' reputation, it's not a surprise that the city is most popular with couples, both straight and gay. And you need to be there to experience the city's unique atmosphere that "screams" for love on virtually every step. But Paris isn't just for couples looking for a romantic getaway for two. It's a perfect getaway for just about everyone no matter if travelling alone, with a partner or group of friends and no matter if being interested in historical, architectural or cultural attractions, vibrant night life, art, fashion, shopping, …
Eclectic Gay Scene
Gay scene in Paris may not be able to rival that in San Francisco and some other top gay destinations but it's successfully competing with that in other gayest capitals in Europe including Amsterdam, London and Berlin. And it always did. Like most other cities, Paris wasn't always as open-minded to the LGBT community as it is today (in 2001, it became the first city in the world to elect an openly-gay mayor!) but it always had one of the most vibrant gays scenes in Europe. Not so much due to the number of gay venues but rather due to the flamboyance of gay neighbourhoods and eclectic gay culture which has been influenced greatly by the Parisian gay celebrities.
Today, Paris is home to hundreds of gay bars, clubs, restaurants and various venues, most of which are in Le Marais neighbourhood. The only officially organised gayborhood in France has been the centre of LGBT life for over 40 years and in the meanwhile, established itself as one of Paris' trendiest neighbourhoods. The LGBT community in Paris also organises various events and festivals, with the Pride Parade as the central event. Held in every June, the Paris Pride attracts about 1 million people.
Getting Around Paris
To experience Paris, it is recommended to explore it on foot. To larger distances, it is best to use the Metro which is also the cheapest way to get around.
Accommodation
Accommodation in Paris isn't cheap but it all depends on what you are looking for and how close to the city centre you would like to stay. The Parisians are very open-minded and tolerating and thus all hotels, hostels, B&B's, … are very gay-friendly.