London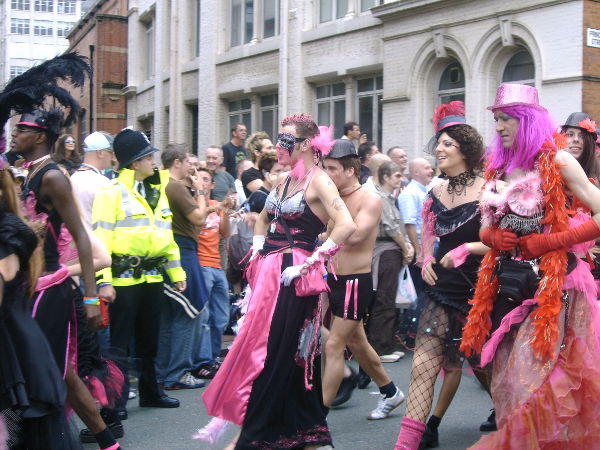 Britain's capital attracts millions of visitors - both straight and gay - with its many attractions and year-round events/festivals that offer something for just about everyone. There is hundreds of years of history, world-class art, spectacular architecture, unique shopping opportunities and plenty of fun 24/7. And the last but not the least important, London is one of the most gay-friendly and exciting destinations not only in Europe but in the world!
Home to the Largest Gay Community in Europe
London is home to the largest gay community in Europe but it is also home to countless gay venues ranging from bars and clubs to theatres, many of which are an attraction of their own. None of London's 32 boroughs is more or less gay-friendly than the others and as a result, gay venues are shattered all over the city. However, you don't have to go far to find a gay venue as it's possible to find a gay bar or club around virtually every corner. Most bars and pubs serve until 11 pm but if you're not ready to go to bed just yet, you can party all night long in the many clubs.
Much More than Just Bars and Clubs
The British capital offers much more than just bars and clubs although, as mentioned earlier, some of them are an attraction of their own. There is also the famous Big Ben, the Buckingham Palace, the Tower of London, the London Eye, St Paul's Cathedral, countless museums and art galleries housing some of the greatest treasures in the world, live music, theatres, world-class shopping, gourmet restaurants, lush parks, … You need a good plan just to see and experience the main highlights.
Most Popular Gay Venues
Finding a great gay venue in London shouldn't be a problem. Obviously, some venues are more popular than the others but it all depends on what you are looking for. Also, the gay scene in London tends to change all the time and as a result, many once highly popular venues have fallen out of fashion, while currently the hottest places may lose their "status" tomorrow to one of the many venues popping out all over the city.
Getting Around London
The easiest and the cheapest way to get around London is to use public transportation - buses, and underground and surface trains.
Accommodation
All London hotels in all price ranges welcome gay guests, while some also include on-site LGBT bars, restaurants and venues, some of which are very popular with the locals as well.