Berlin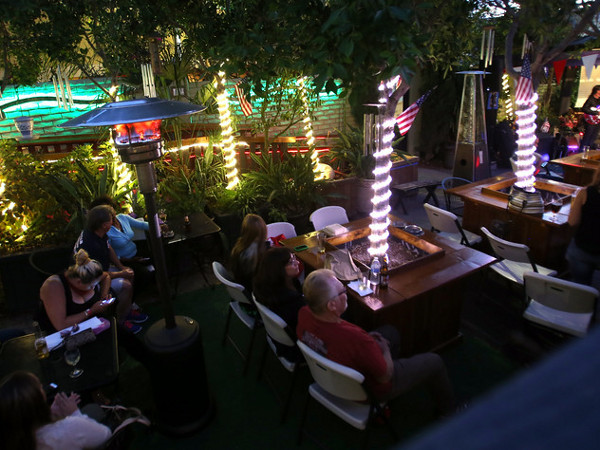 According to both Berlin's visitors and residents alike, Germany's capital can rival the world's most popular and most visited gay destinations. To the surprise of many, Berlin is one of the most liberal and open-minded cities in the world and it has been so for many many years. The first gay magazine was issued in Berlin as early as the late 19th century and the first gay demonstrations took place in the 1920s. As a result, Germany's capital used to be referred to as the "Gay Capital of Europe", the nickname which it eventually lost to Amsterdam although many consider the city the gayest in the entire Europe.
Tonnes of Gay Venues, Attractions and Events Throughout the Year
There is a reason why Berlin is considered the gayest city in Europe. It isn't only liberal and open-minded but it is also home to tonnes of gay venues, attractions and events. Many gay bars and clubs in Schöneberg in the Tempelhof-Schöneberg borough (south Berlin) and Prenzlauer Berg in the Pankow borough (northeast Berlin) have gained an iconic status and are included in most gay-guides to Berlin as must-sees. However, gay life in Germany's capital isn't limited to these localities only and you can find gay venues and gay-friendly bars, restaurants and clubs all over the city.
Berlin also prides itself to host one of Europe's largest and most visited gay parades - the Berlin Pride that is held annually since 1979. Then there is also Lesbian and Gay City Festival which is probably the largest lesbian and gay festival in Europe, the Dyke March and the Kreuzberg Pride, to mention only a few of major LGBT events next to the Berlin Pride and the Easter in Berlin which is the largest leather- and fetish event of its kind in Europe.
Also worth visiting is the Schwules Museum (Gay Museum) with a permanent exhibition on history of homosexuality and periodic temporary exhibitions that don't only deal with history but current issues faced by the LGBT community as well. The museum which opened in 1985 is located in the Kreuzberg district.
Other Things to See and Experience in Berlin
Berlin is home to many fascinating attractions which may not be gay-related but definitely worth visiting as well: the Museuminsel (Museum Island) and its many museums and art galleries, the Berliner Dom, Berliner Fernsehturm, Reichstag building, Berliner Funkturm, Berlin Wall and Memorial, Memorial to the Murdered Jews of Europe and much, much more.
Getting Around Berlin
Like in most other big cities, the best way to get around Berlin is by a combination of foot and public transportation which, by the way, is excellent. There is of course also taxi service but it's relatively expensive.
Accommodation
In an open-minded and tolerant city such as Berlin, finding gay-friendly accommodation isn't an issue.