Bangkok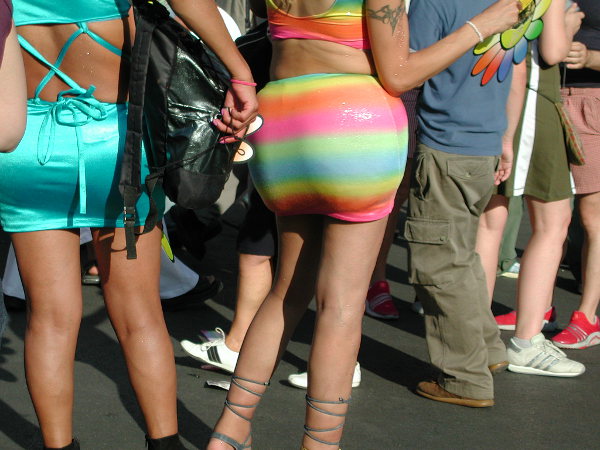 Bangkok is one of the most gay-friendly cities in the entire Asia and is often referred to as the "Gay Capital of Asia". Indeed, the city and its residents are very tolerant but what gay travellers are perhaps interested in the most, there is a myriad things to see and experience no matter if looking for the world's best gay venues or simply want to get away and explore the city attractions without the need to worry about being harassed for being gay. But it is also important to keep in mind that while the Thais don't have anything against homosexuality, they don't exactly approve public display of affection between same-sex couples.
The City of Contrasts
Bangkok is a city of contrasts when it comes to most things including gay scene. While Thailand is very friendly to gay tourists and tolerant to homosexuality, its LGBT communities don't enjoy as much rights as their Western counterparts. Gay men and women may not be harassed or persecuted for their sexual orientation but as mentioned earlier, public displays of affection between same-sex couples are undesirable. And while homosexuality has been decriminalised as early as 1950s, the attitude towards LGBT community began to change only in the 1990s. For example, homosexuality was regarded as mental illness/disorder until 2002!
Despite the fact that gay life in Bangkok isn't as free as often presented by travel guides, the city is famous throughout the world for its gay-specific venues - especially the notorious go-go bars and ladyboy shows - that earned the city the nickname "The Gay Capital of Asia". The most visited ones are concentrated in the Silom area and are popular with both locals and tourists. In the recent years, however, alternative gay venues began to appear in other parts of the city as well and are claimed to be more "authentic" than those in the Silom area, many of which have become centred on the "rich" Western visitors.
Explore the City's Top Attractions
Bangkok offers much more than just unforgettable gay nightlife. The city is home breathtaking cultural and historical attractions such as the spectacular Wat Pho and Wat Arun temples, the beautiful Grand Palace, the Chao Phraya River canals, countless museums, unique shopping and more. It would really be a sin not to visit at least the top attractions.
Getting Around Bangkok
Bangkok can be very chaotic and getting from one part of the city to another can take quite some time, especially during the rush hours. Taxis are a quick and convenient way to get around but most drivers don't speak English well and are notorious for charging higher fees to foreign customers. Our advice is to try out different means of transportation because many, especially the tuk-tuks are an experience of their own.
Accommodation
Accommodation in Thailand's capital can meet just about everyone's taste and budget. As much as gay-friendliness is concerned, there is generally no reason to worry. The staff doesn't really care about your sexual orientation as long as you pay for your room and respect the house policies.